Top Most Expensive Laptops In India.
1)Acer Predator 21 X Core i7 7th Gen-Rs 6,99,999
It is indeed in The Top Most Expensive Laptops list in India.
ProcessorIntel Core i7-7820HK (2.9 GHz, 8MB Cache, 4cores)
BrandIntel
TypeCore i7
Variant7820HK
ChipsetIntel CM238
Clock Speed2.9 GHz with Turbo Boost Upto 3.9 GHz
Processor Generation7 th
Price : 699,999
2)HP Spectre – Rs 132,291
HP Spectre can be another alternative to Apple MacBook Pro. The laptop offers a slim, metallic build and design, that gives a premium feel to it.
The laptop sports 13.3-inch full-HD (1080×1920 pixels) edge-to-edge display and is powered by 5th-generation Intel Core i5 processor with 8GB RAM.
It also includes 512GB SSD storage, 45 Whr battery and more ports than what is found in the new MacBook Pro.
3)Dell XPS 13 (Touch screen) – Rs 1,33,990
RAM, inbuilt storage and display type. The laptop sports a 13.3-inch touch screen InfinityEdge QHD+ display.
Also included are 6th gen Intel Core i7 processor, 8GB LPDDR3 RAM, 256GB SSD, widescreen HD camera, dual speakers and a 56Whr battery. It is lightweight at 1.29kgs and comes with USB 3.0, Thunderbolt 3 and other ports.
4)Lenovo Yoga 900 (13-inch) – Rs 1,23,690
Another option is Lenovo Yoga 900 laptop. The 2-in-1 laptop features a 13.3-inch QHD+ IPS multi-touch display Intel 6th gen Core i7 processor, 8GB RAM, 512GB SSD and a HD camera.
The Windows 10 device also supports SDXC cards and a host of other connectivity options. The highlight of the laptop is its durable watchband hinge.
5)Lenovo Thinkpad X1 Carbon – Rs 1,65,850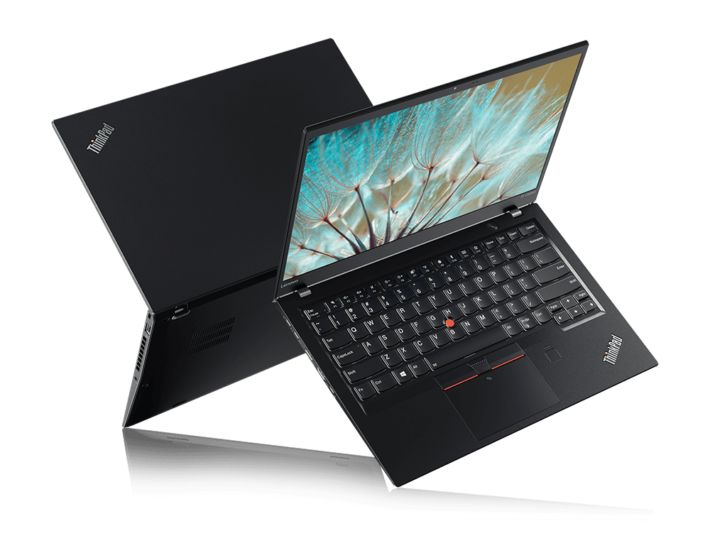 The Thinkpad X1 Carbon is a slim designed laptop with powerful specifications under-the-hood. The Windows 10 laptop features a 14-inch QHD on-touch display, Intel 6th Gen Core i7 processor, 8GB DDR3 RAM, 512GB SSD and a HD camera.
Like the Yoga 900, this laptop too sports a 4-in-1 card reader and Intel HD-graphics. It flaunts a Carbon-fibre construction and an adaptive keyboard as well.
6)Asus ZenBook Pro UX501VW – Rs 1,39,990
Another Asus laptop can be a good alternative to Apple MacBook Pro. Called ZenBook Pro UX501VW, the Windows 10 laptop comes with 15.6-inch full-HD or QHD display, 5th gen Intel Core i7 processor, 8GB RAM (up to 12GB), Nvidia GeForce GTX 960M GPU and up to 1TB HDD with 256GB SSD storage. It features Bang & Olufsen-powered speakers with host of USB ports.